Eating DisorderTreatment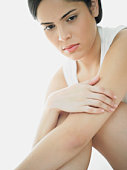 We are a premier facility offering comprehensive and effective Eating Disorder Treatment in Fort Collins, CO.
We have experienced and trained clinicians who understand the nuances of disordered eating, emotional eating, eating disorders, exercise addictions and body image disturbances and provide specialized and individualized therapy for these issues.
We offer individual, couples, family and group therapy to treat the eating disorder in the most comprehensive manner.
Eating disorders are illnesses that are preventable and curable. They include Anorexia, Bulimia, Binge Eating Disorder, Exercise Compulsions and any other destructive ways of controlling weight and shape.
The soonest that we can identify the symptoms of disordered eating and eating disorders and seek treatment the better the odds are for full recovery. We believe that full recovery is possible and achievable with a knowledgeable and caring team.
Although Eating Disorders are mostly associated with food (overeating, under-eating, restricting, purging, bingeing, etc), most often they are co-morbid illnesses that present with a host of other symptoms that impact mood (depression, anxiety, bi-polar disorder), body image, self-esteem and perfectionism. Eating disorders are often very complex and are seldom only about food and weight.
Research has indicated that most individuals that develop eating disorders have several risk factors in common:
Genetics (family history of eating disorders, mood disorders or anxiety disorders),

Environmental stressors (pressures to be thin, high expectations)

Family factors (Families that are highly over or under-protective, demanding, enmeshed, or distant)

Personality factors (highly driven, perfection oriented, perseverant, competitive, very empathic and caring, people pleasing, critical, etc)

Trauma factors (sexual, physical or emotional abuse)

Social pressures to be thin (sport, dance, media)

Triggering event (can be anything- illness, sickness, death of a loved one, injury, break-up, etc). While not all people have all of these factors, many share several of them.
What is most important is selecting a provider that is familiar and has specialized training in treating these complex disorders! Eating disorders have the highest mortality rate of any other psychiatric illness and require to be treated from a multidisciplinary perspective.
Therefore the sooner that you seek treatment the better the odds that you or your loved one may have at full recovery.
Research and experts in the field of eating disorders have recognized that the best way to treat them is to have a multidisciplinary treatment team that treats the individual from a holistic perspective that incorporates physical, emotional, nutritional and psychological elements.
Therefore at Synapse Counseling LLC, we treat every individual from this perspective- forming a specific team with competent providers in the community that is unique to the individual and to his/her needs.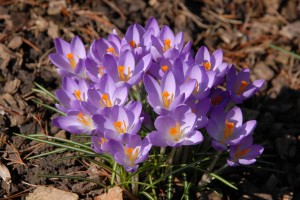 Eating Disorder Treatment Team:
Research indicates that the Treatment team must consist of at least a mental health provider, a nutritionist and a physician. At Synapse Counseling LLC we specialize in treating eating disorders from a multidisciplinary perspective that includes all of these professionals.
We have established networks and relationships with nutritionists, physicians and psychiatrists in the Fort Collins and Northern Colorado community so that you can receive the most integrated care.
In addition, we provide the therapy approach or combination of approaches that will be most beneficial given the severity and compounding issues.
An Existential approach is combined with CBT, DBT, ACT, Life skills and coping skills building, Mindfulness and stress management as well as examining deeper-seated issues that may have been contributors to the emergence and perpetuation of the disorder.
Intensive Treatment:
We offer intensive treatment for eating disorders that include as many as 3 weekly sessions, group therapy as well as family sessions and coordination with nutrition therapy, check-ins with physicians and psychiatrists.
Frequency of weekly sessions are determined given the severity of disorder, treatment recommendations from the team, and motivation from the individual client and family. Physical and medical stability are paramount for safe and effective outpatient treatment.
"Healthy Body and Mind Group":

 
Group Therapy for Disordered Eating and Body Image Disturbances.
This group is for adolescents as young as (17) and young adults that are struggling with disordered eating, body image and eating disorders and could benefit from getting support from others struggling with similar issues, would like to get feedback about how they are perceived and want to strengthen their relationships with themselves and othe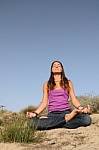 rs.
The group is mainly an Interpersonal Process Group that integrates elements of DBT (Mindfulness and meditation) and Acceptance and Commitment Therapy (ACT).
The group is meant to be an adjunct to individual therapy that also aims to strengthen self-esteem and self-confidence, help members understand and gain insight about the contributors to their eating disorders, and help members learn how to communicate, be assertive, give and provide support in a non-threatening and non-triggering environment.
Group meets on Thursdays  from 6:30-8:30 pm. Cost is $65 per session.
Contact  us

and we'll be happy to answer any questions!