We have many innovative and comprehensive group programs. Many include a psycho-educational component, others have virtual components, and most have an accountability component. 
We have designed some fun and innovative programs to provide you with the tools to get a deeper transformation, while integrating the convenience of our technological advances.
More "traditional" personal growth and therapy groups will be listed in the same page.
Skillful Living & Emotional Mastery Group Program
Achieve mastery over your emotions.
Optimize your mind & emotional control.
Develop healthy & satisfying relationships.
Learn tools & strategies to deal with unexpected circumstances.
Become more mindful & present to your environment.
Become more skillful at navigating life!
Gain a deeper understanding of ADHD.
Maximize your ADHD brain.
Learn skills & strategies to optimize attention, organization & emotional control.
Become more efficient.
Improve your communication.
Use your ADHD to your advantage.
Achieve mastery in your life!
Learn to say "NO" with ease & grace.
Do NOT let others make decisions for you.
Improve & Maintain your relationships without sacrificing yourself.
Say "NO" when you mean no, and "YES" when you mean yes.
Make room for the BIG "YES's" in your life.
Healthy Body and Mind Group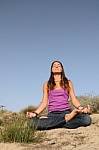 This is a therapy group for the treatment of eating disorders, disordered eating or body image concerns.
It is for adults adults that are struggling with disordered eating, body image and eating disorders and could benefit from getting support from others struggling with similar issues, would like to get feedback about how they are perceived and want to strengthen their relationships with themselves and others.
The group is mainly an Interpersonal Process Group that integrates elements of Mindfulness as well as Expressive Therapies (arts, crafts, play therapy).
The group is meant to be an adjunct to individual therapy that aims to help members strengthen self-esteem and self-confidence, understand contributors of eating disorders, and help them learn how to communicate, become assertive, give and provide feedback and support in a non-threatening and safe environment.