We offer experienced and competent treatment for individuals identifying as Transgender, gender queer, or Transexual, those struggling with their gender identity, or wanting to explore how to best express their gender in a more fluid manner. If you are struggling with your gender identity, or feel that your body does not represent how you feel inside, then it may be helpful to explore and discuss how your gender may be better expressed to increase your congruence.
We have experience treating and providing psychotherapy for individuals that are wanting to explore their gender identity or ready to begin their transition process. We provide education about what you may expect in moving forward in your transition based on the Harry Benjamin Standards of Transgender Care, and can provide connections and resources to other health care professionals. It is important to take time to ponder, discuss, learn about the consequences, and how transition may impact your physical, psychological and social health.
Knowing and learning about how hormone therapy, surgery and social chnges aimed at changing your gender expression is a key part of the process so that you may be better mentally equiped to deal with the changes in your body. 
What does it mean to be Transgender?
Gender is a complex expression of maleness or femaleness and how we are socially perceived. Gender is usually seen as a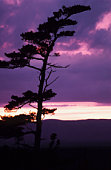 binary term when in reality gender happens more in a continuum that includes genetic characteristics (our genetic inheritance – chromosome based), physical characteristics (primary and secondary sexual characteristics), psychological characteristics (how we see ourselves internally), and social characteristics (how are we seen, perceived and treated based on gender socialization) that all play a role in forming our "gender identity".
For many individuals these components may not line up in a single side, but rather are "scattered" among the gender continuum, and may need to make changes in the way they present themselves, how they refer to themselves and they way in which they relate to others. The simplest way in which to understand this (although really not this simple) is feeling like your outside body does not match the way in which you feel about yourself internally. Often this is a difficult realization but also can be validating to find out that you are not alone, and that there are providers specialized and knowledgeable about treatment options and ways to become more congruent in how you feel internally and how you express your gender socially.
 Resources
The Center
Address 1301 E Colfax
Hours are 10 a.m. to 8 p.m. Monday-Friday, noon to 8 p.m. Saturday. We hope to see you soon!
Mission
The mission of The Center is to engage, empower, enrich, and advance the gay, lesbian, bisexual, and transgender community of Colorado.
Vision
The Center will be the premier gay, lesbian, bisexual, and transgender (GLBT) organization in the Rocky Mountain region. We will advance a vibrant quality of life for the GLBT community, inspired by the principles of leadership, excellence, integrity, equality, inclusivity, healthy living, and community connection.
---
http://www.transgendercare.com/default.asp
 TransGenderCare contains a large archive of health information that we have written and compiled from years of directly providing medical, psychological, electrology, and general health services to generations of transgender folk.
---